About Us
History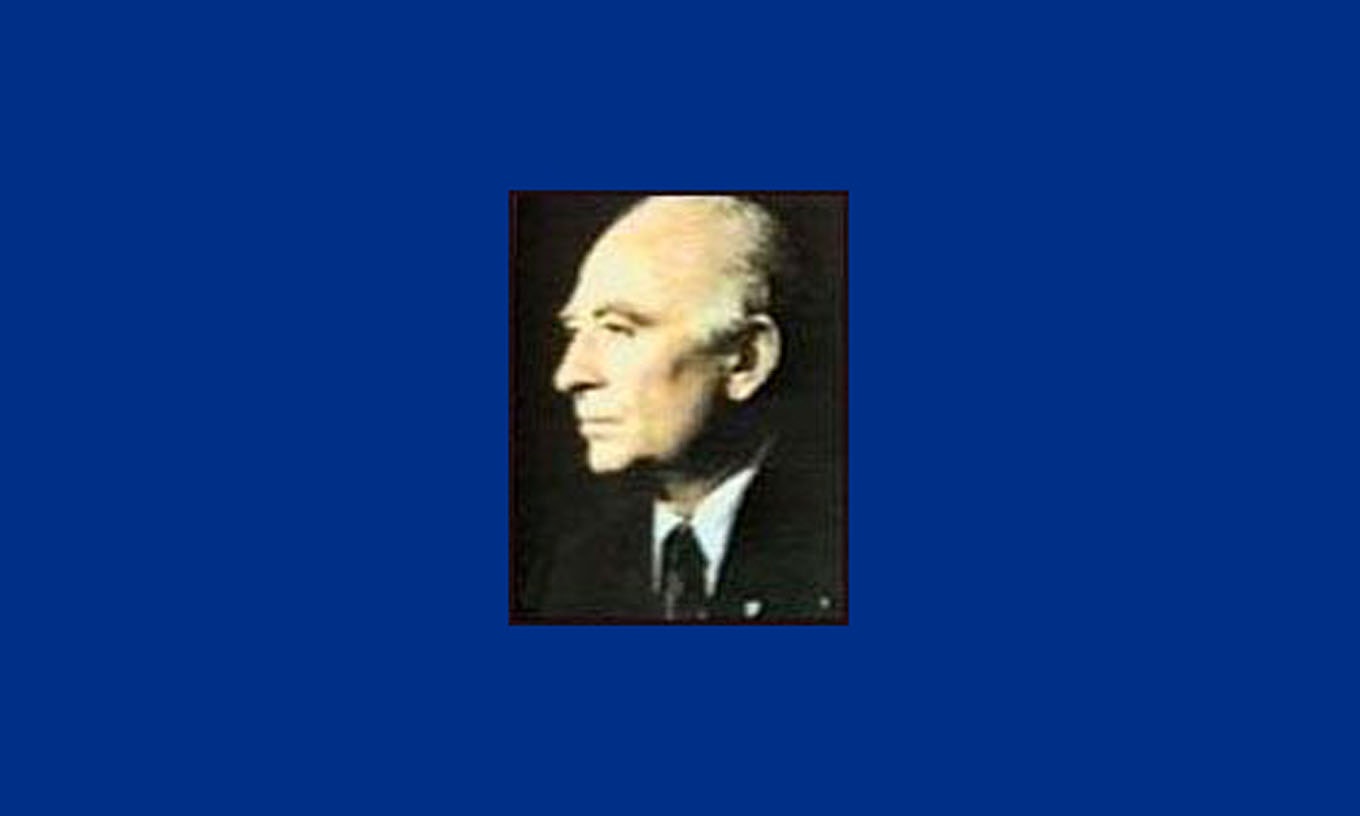 1940
The Frawley Pen Company
It all started in the early 1940s, Patrick J. Frawley, an entrepreneur who saw opportunities where others saw obstacles, acquired a ballpoint pen parts manufacturer during a time when the ballpoint pen industry was struggling due to poor product performance and began the journey to find an improved ballpoint pen ink that would change the industry.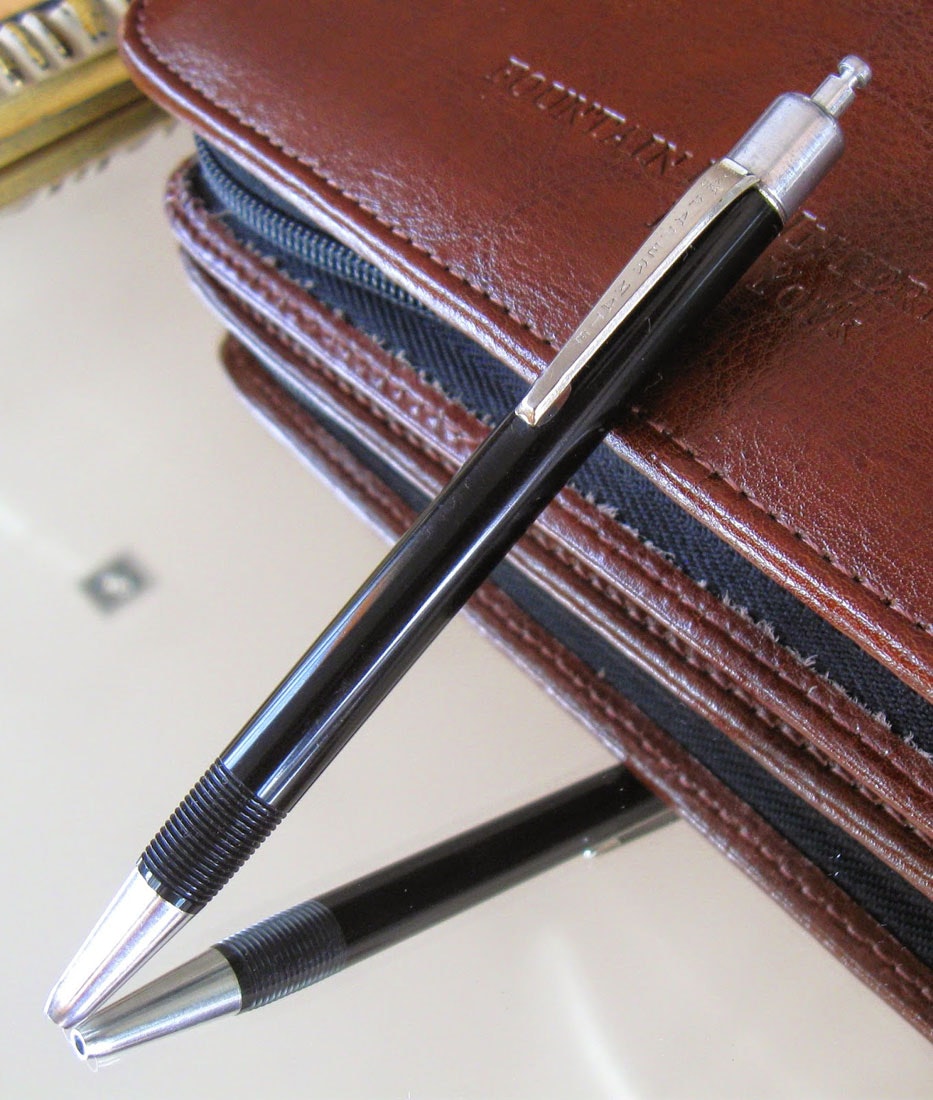 1949
Changing the game
A new pen called the Paper Mate® was born and transformed the ballpoint pen industry with a revolutionary instant-drying ink that did not leak. This would be the start of Paper Mate®'s love for writing and road to become a leading global writing instrument brand with innovation at it's core.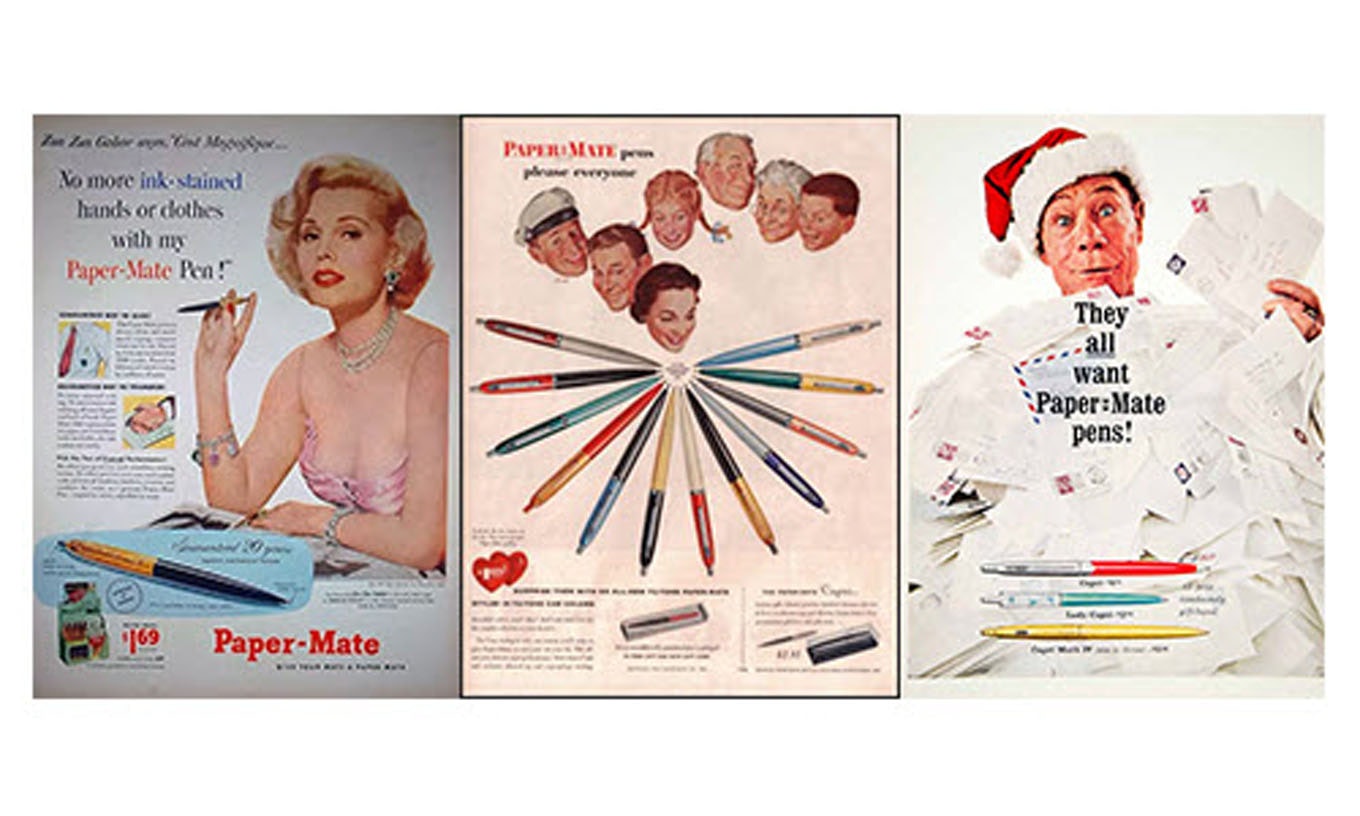 1953
Spreading the love of writing
The Paper Mate® pen becomes a household name with the biggest advertising budget spend in pen history - $2 million! The campaigns featured famous celebrities such as TV personality George Burns, comedian Gracie Allen, and actress Zsa Zsa Gabor in a number of eye-catching ads!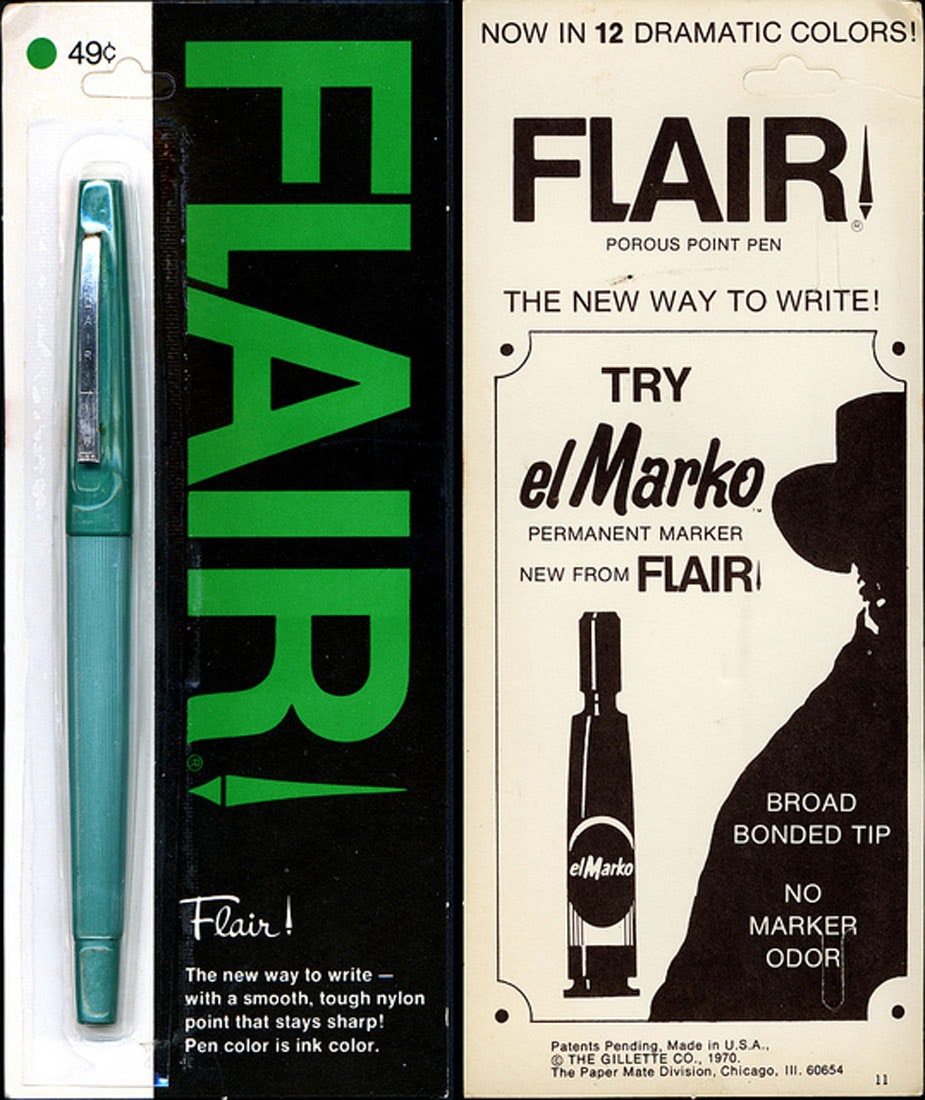 1966
Writing with Flair!
The Paper Mate® Flair® Felt tip pen makes its debut, helping brighten up writing! A consumer favourite to this day, it has maintained its iconic design and has continued to delight consumers with its dynamic range of colours and quick-drying water based ink that won't bleed through paper. The perfect tool for writers, drawers, doodlers and studiers!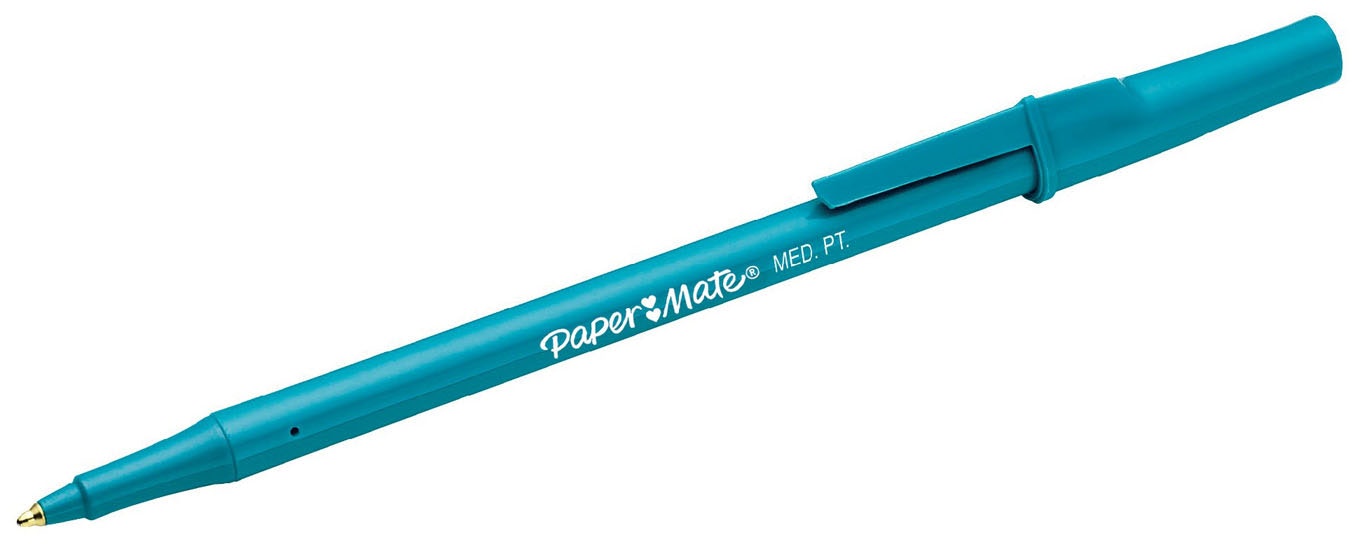 1971
Write on, Write on!
In an effort to offer reliable writing to everyone Paper Mate® launched a major project line called the Write Bros.®, offering reliability and the versatility to handle writing tasks big and small, becoming a dependable writing partner for generations.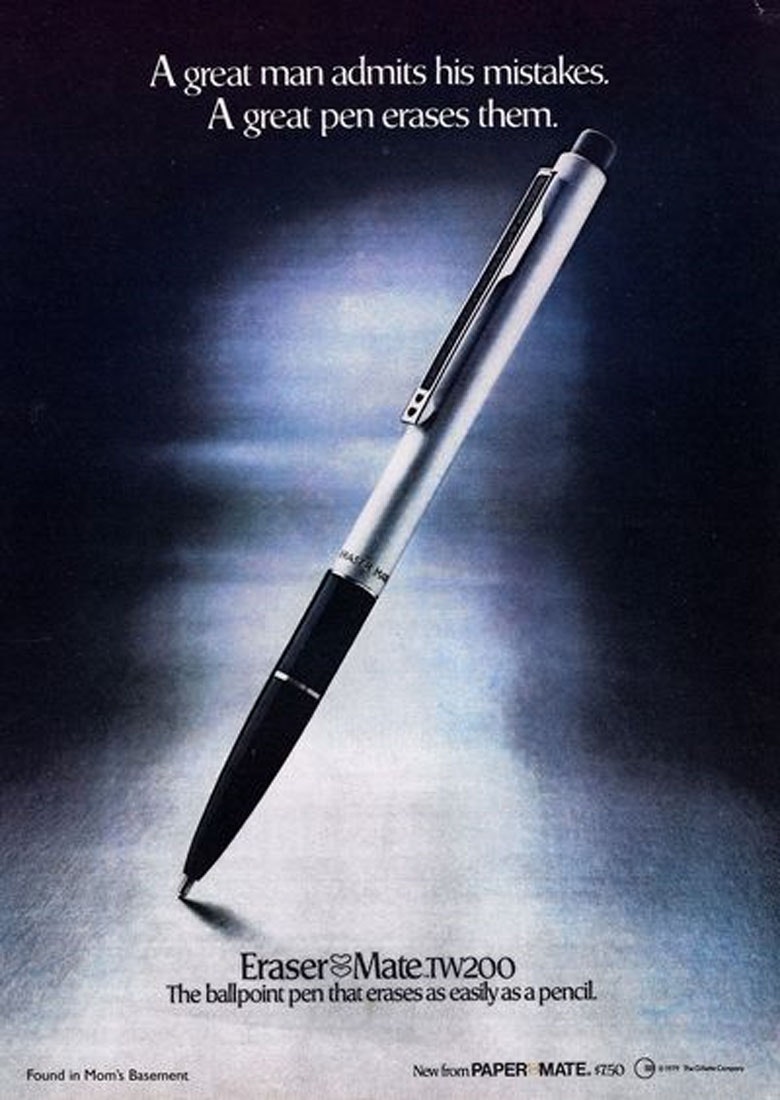 1979
Erasable
After more than a decade of research, Paper Mate® continues to lead industry technology and shocks the pen industry again with the Eraser Mate® erasable ballpoint pen, which writes like a pen but erases like a pencil.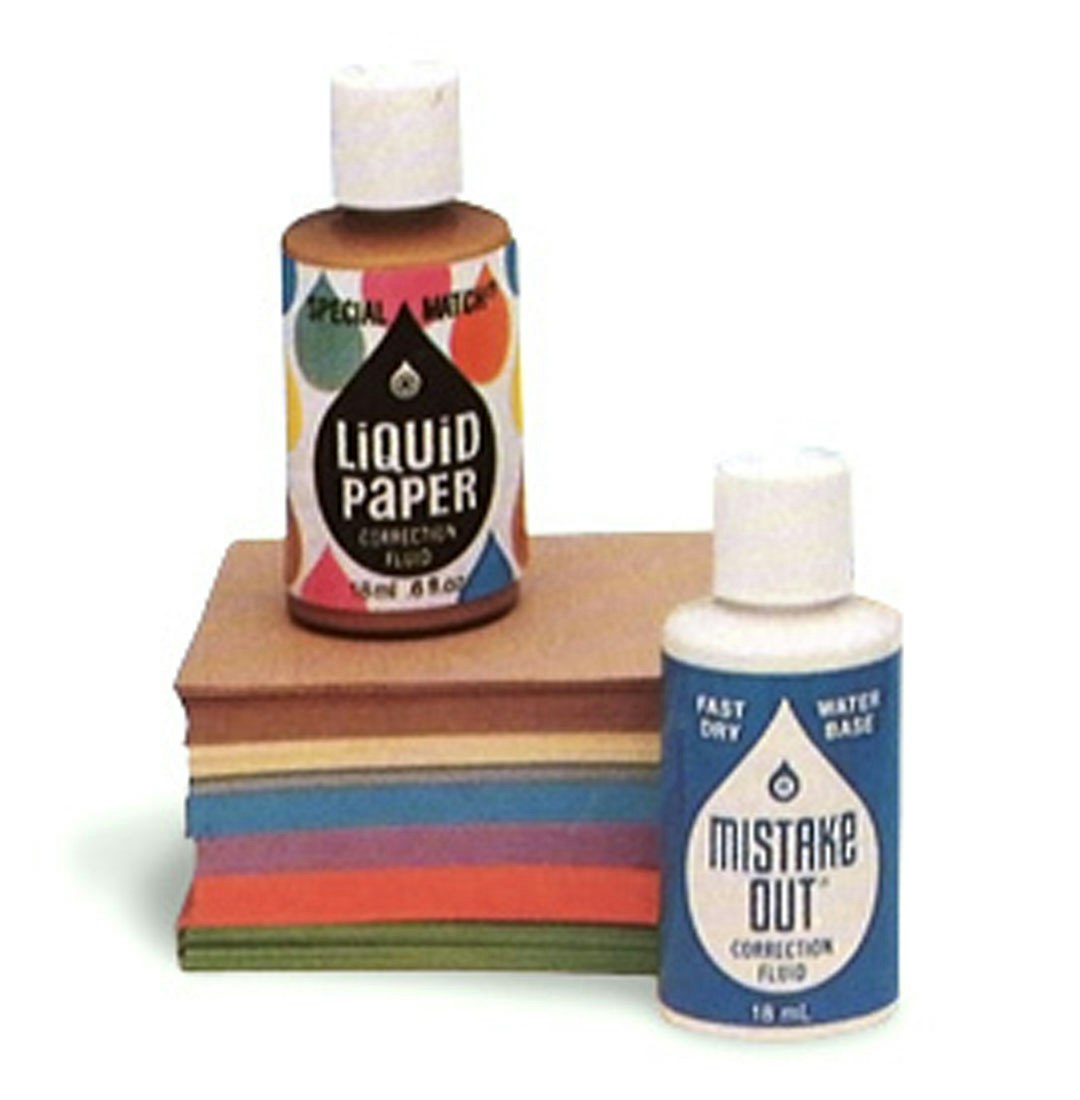 1980
We Love Mistakes
Liquid Paper® joins the Paper Mate® family, making the Paper Mate's product portfolio even more robust with the addition of correction products, making every day writing a little easier!

1984
Staying Sharp
Our classic yellow mechanical pencil, SharpWriter®, launches just in time for back to school. Its shock-absorbing tip protects against lead breakage and dispenses lead with a simple twist! It now comes is several fun colours!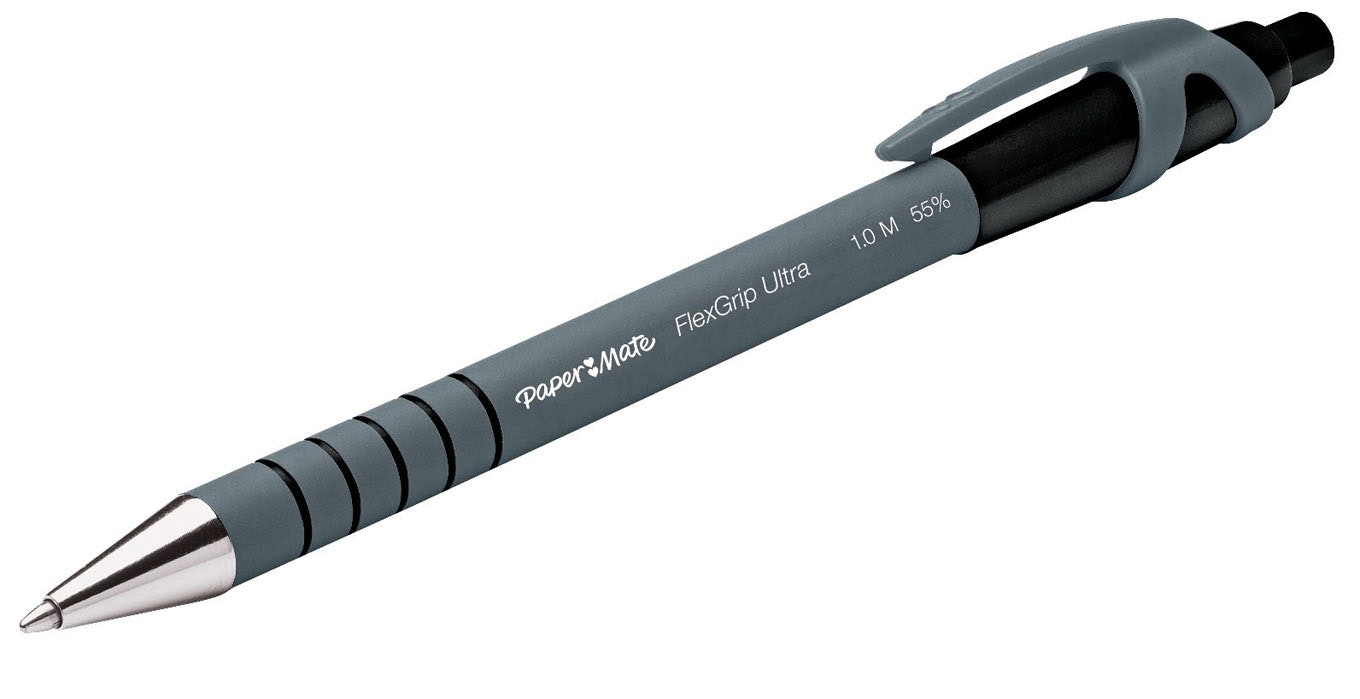 1987
Pens never felt so good!
Flexgrip® is introduced as one of the first rubberized barrel pens in the market in an effort to deliver extra comfort to consumers. Created with a soft, rubberized grip, it became one of the most comfortable grips available in the market.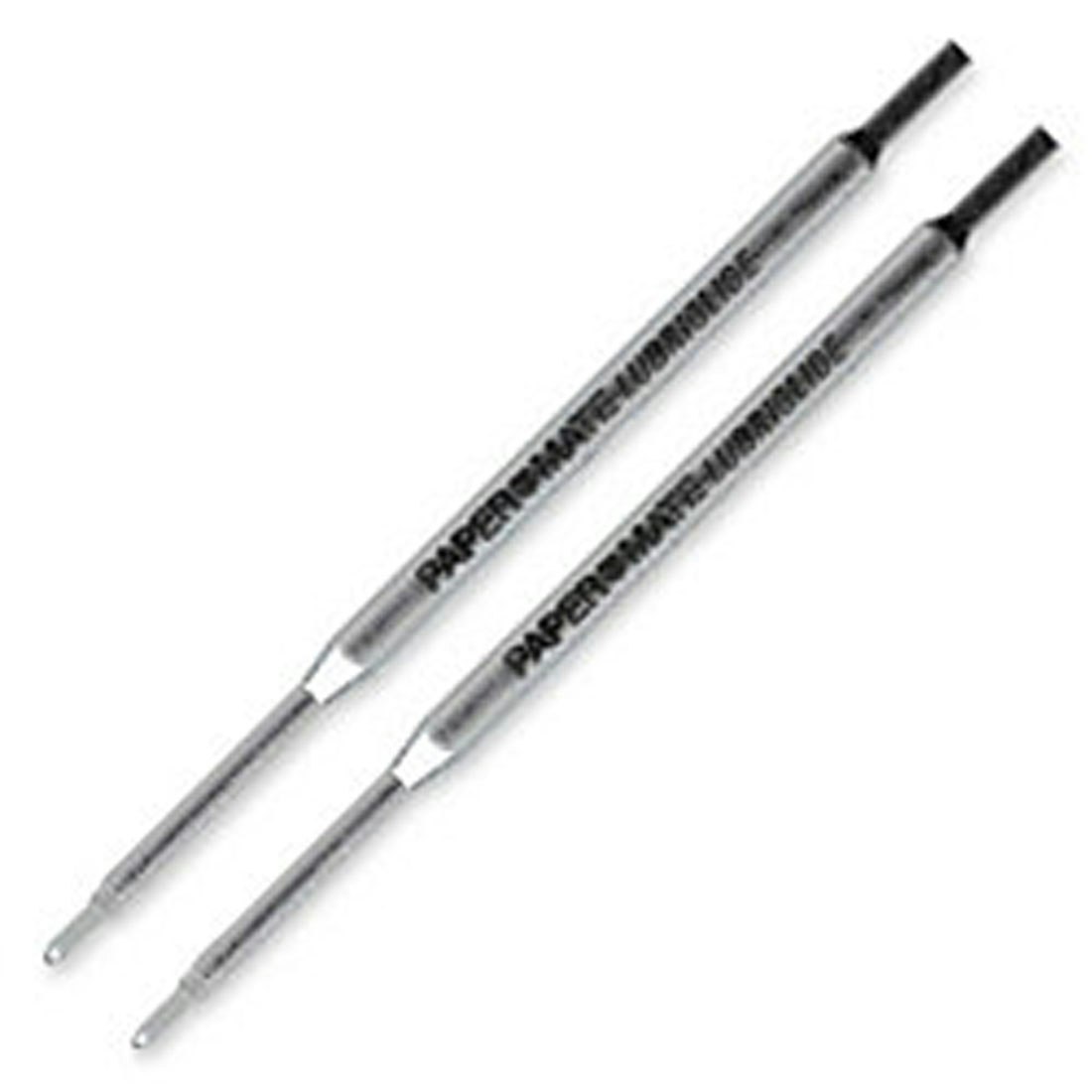 1994
Staying Sharp
Searching for a smoother writing experience Paper Mate® develops Lubriglide®, an all-new refill with a lubricated ink glide system, delivering bold, vivid lines without blobbing or skipping! Paper Mate® still uses this iconic ink today in several of our pen lines.
2000
Newell Brands
Paper Mate® is acquired by Newell Brands in 2000, where the brand is nurtured and established as a global writing instrument leader, helping consumers where they live, learn, work, and play.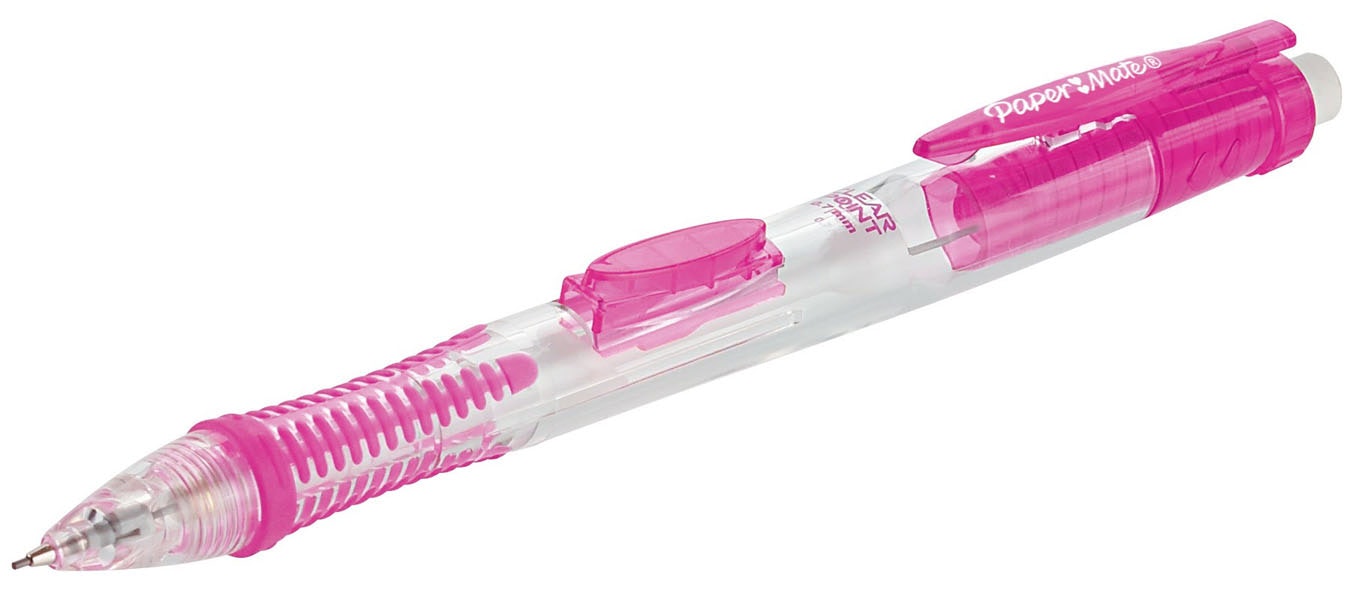 2000
Clear the way for Clearpoint®
With its vivid colours and clear barrel, the launch of Clearpoint® introduced FUN to mechanical pencils! Years later, Clearpoint continues to be a favorite as the #1 selling mechanical pencil.*
Source: IRI Unify, 2016 Full Year, Dollar Sales, Total MULO, Clearpoint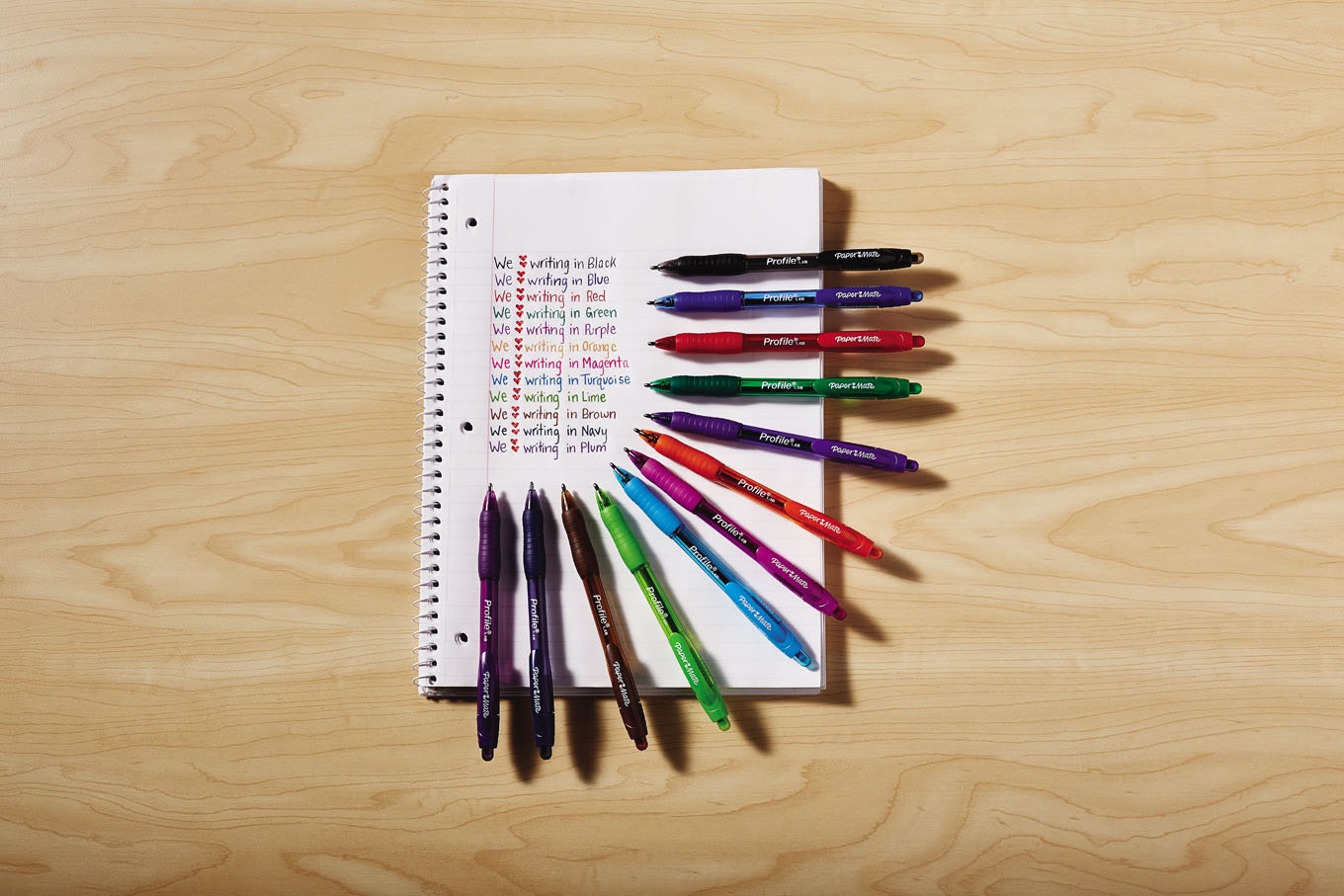 2005
BOLD writing
Paper Mate® launches one of the boldest and smoothest pens in the market with the Profile® 1.4mm pen in 12 vibrant colours!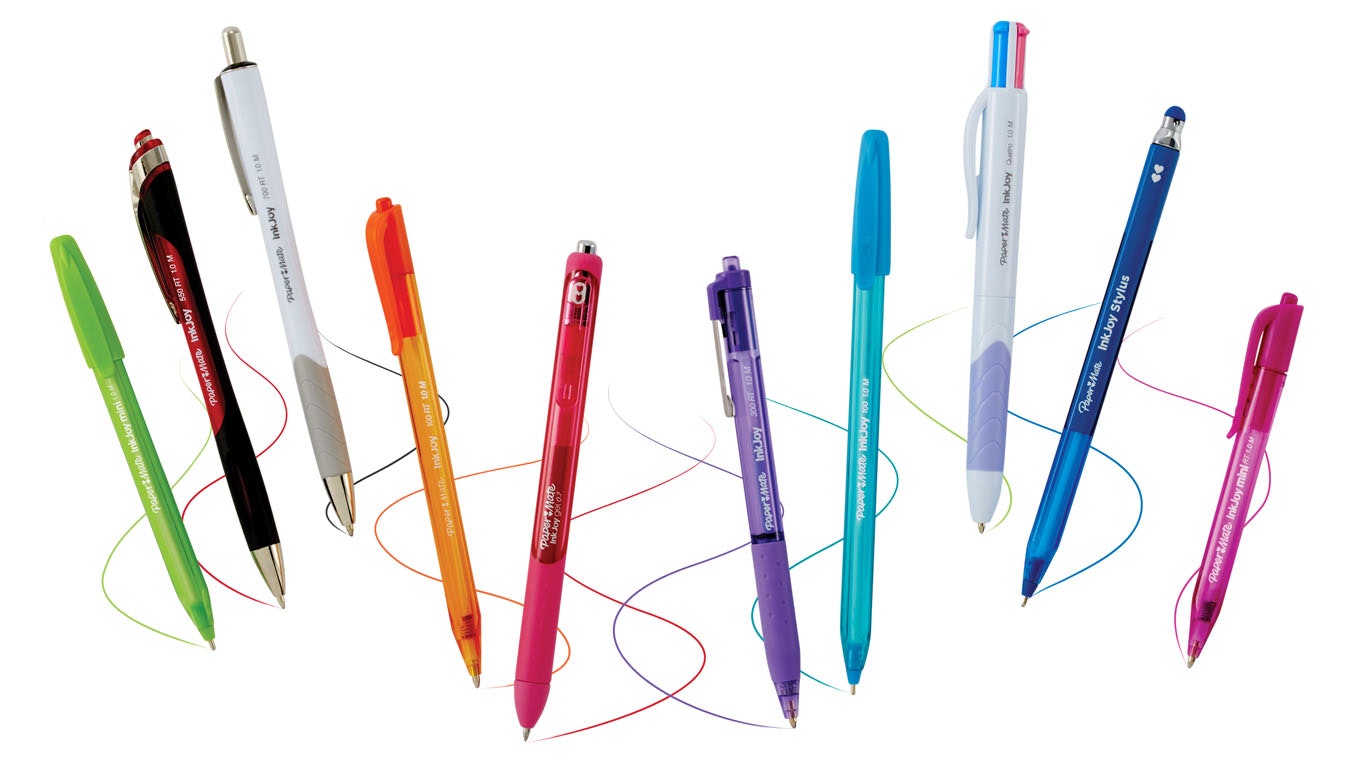 2011
Bringing back the Joy through writing
Wanting to bring back the joy to writing Paper Mate® launches a new product line "InkJoy®", with a revolutionary ink system that would give the best in effortless writing. Featuring colourful, ultra-low viscosity ink for a smooth, and enjoyable writing experience that keeps the thoughts flowing.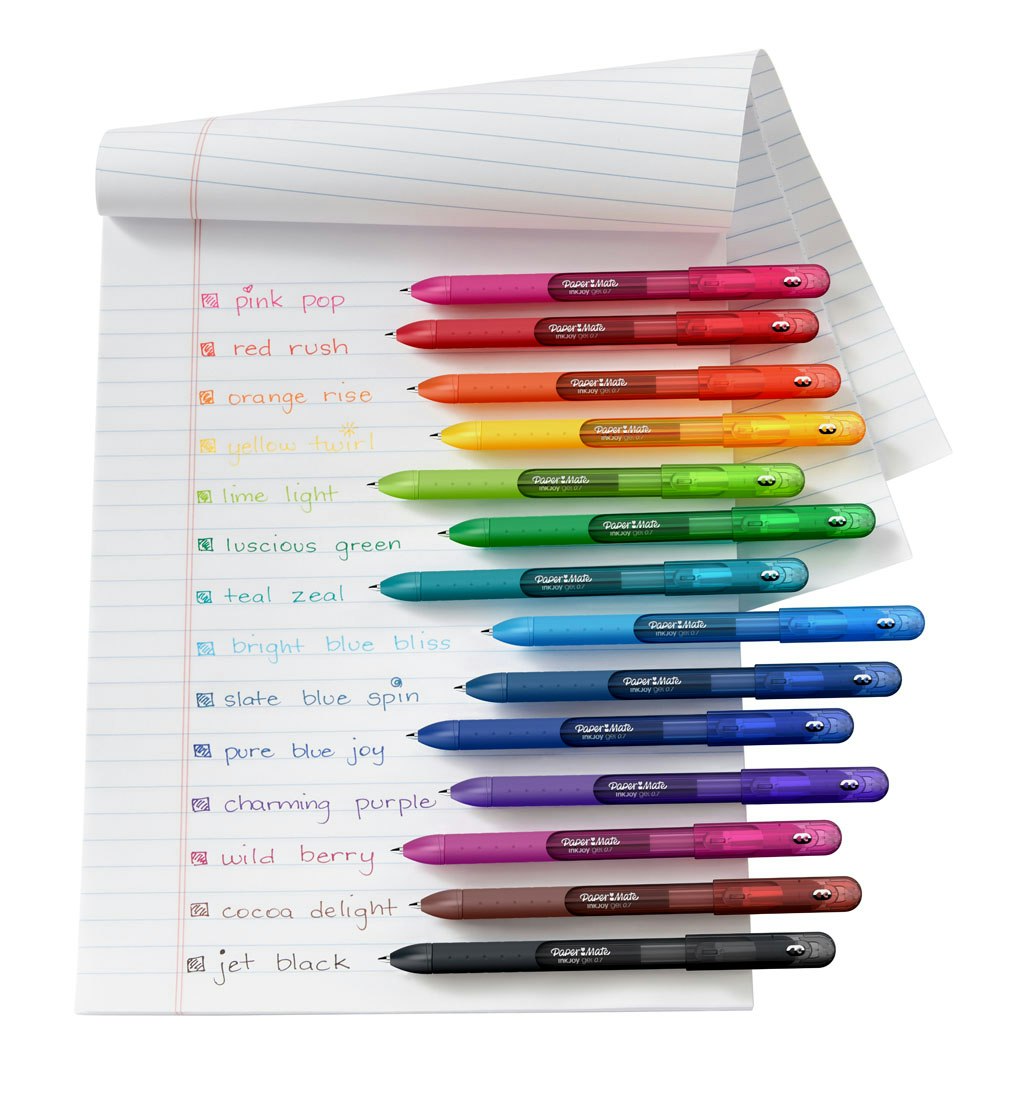 2016
Spreading Joy through writing
Paper Mate® InkJoy® Gel is launched to spread joy instead of smears with quick-drying gel ink. Featuring a brilliant gel ink that dries 3X faster*, it's like a party on the page where smudges aren't invited. With 14 brilliant colours to choose from, your notes will be bright and filled with fun.
* Vs Pilot G2 based on average dry times of black, Blue, Red and Green. Individual dry times may vary by colour.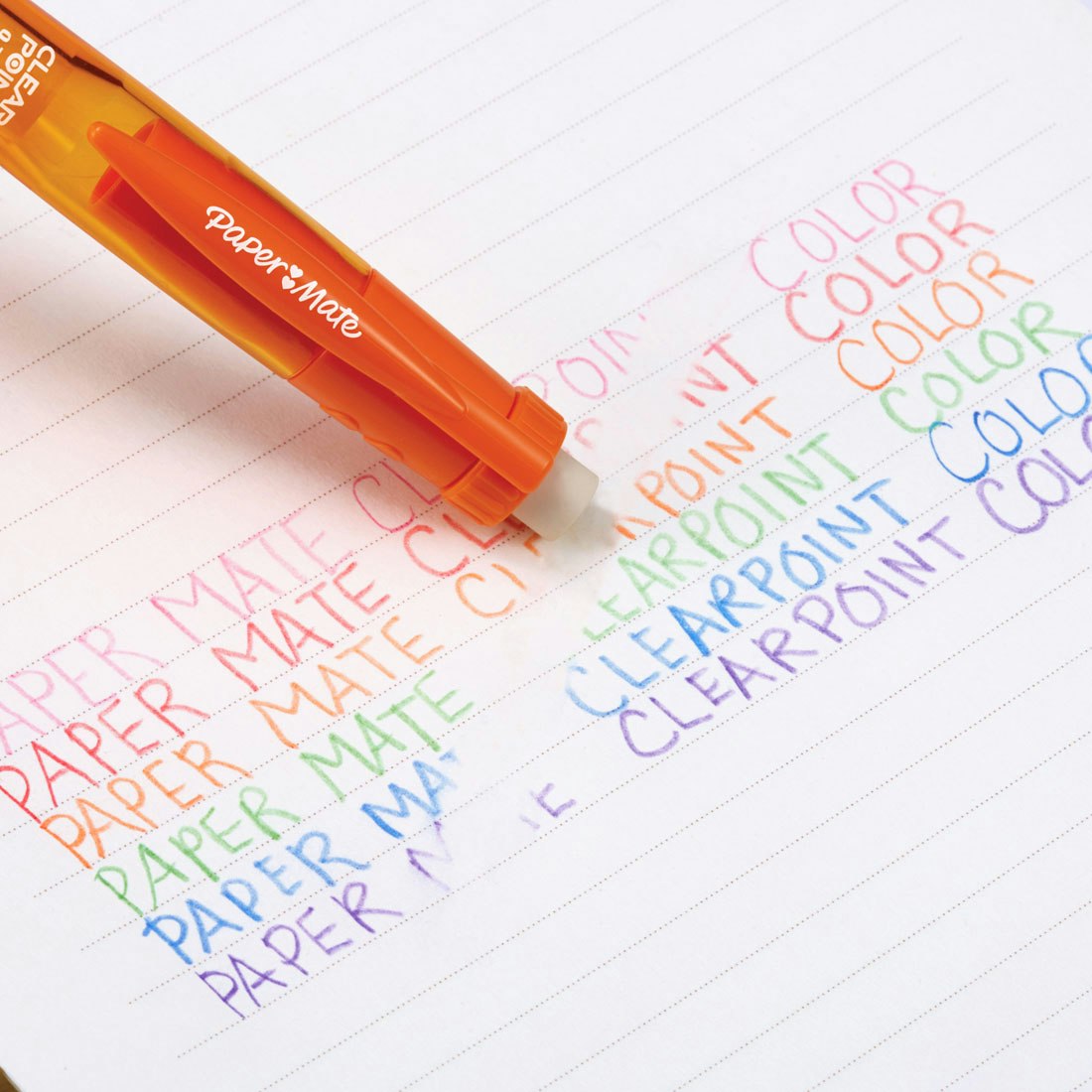 2017
Erasable Coloured Lead
The newest addition to Paper Mate® is the Clearpoint® Colour Lead Mechanical pencil with erasable coloured leads! Writes and erases like a regular mechanical pencil, with 6 fun colour options!